Newsletter
2015-03-09
DoE revising LPG pricing structure, industry sees demand growing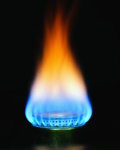 The Department of Energy (DoE) plans to revise the regulated pricing structure for liquefied petroleum gas (LPG) before the end of the current financial year, director for hydrocarbon operation Robert Maake said on Wednesday.

Speaking at a conference on LPG supply in Southern Africa, he said that the DoE required constructive input from industry role-players to create an appropriate and transparent pricing structure.

South Africa started regulating LPG prices in 2010, putting a cap on what retailers could charge, as it sought to make gas more readily available for low-income households, which generally used wood or paraffin for cooking or heating.

South African Petroleum Industry Association executive director Avhapfani Tshifularo said at the conference that the country should resolve pricing and infrastructure issues to ensure supply security and drive demand.

Simphiwe Mehlomakulu, the deputy chairperson of tank terminal operator Vopak Reatile, which is currently working on additional storage plans at the Port of Richards Bay, said the local LPG market was expected to show short- to medium-term growth of between 20 000 t/y and 30 000 t/y.

Project development company Sunrise Energy development manager Barthlo Harmse said that there was significant scope for expanding the low-income household residential LPG markets in South Africa.

He stated that South Africa's yearly LPG consumption was 6.9 kg a person, which is well below countries such as Malaysia and Australia, where yearly consumption was 65 kg per capita and 157 kg per capita, respectively.

The Western Cape's per capita consumption was currently three times that of the rest of the country, as the province housed large LPG users, such as ArcelorMittal South Africa. Consumption in the domestic sector was therefore lower at an estimated 4 kg to 6 kg per person, marking an opportunity for growth.

Harmse said the switch to LPG would allow for cost savings in low-income households, as gas was between 15% and 20% more affordable than electricity.

Kaya Gas MD George Tatham added that increased use of LPG would also contribute to improving safety by reducing the number of shack fires. Other benefits of a growing local LPG market, he pointed out, were job creation and reducing South Africa's carbon footprint.

However, medium- to long-term LPG supply security concerns in the Western Cape were causing unease. These concerns stemmed from anticipated declining output from major Western Cape producers, reliability of supply from the north and substantial predicted growth in LPG demand.

"There is also insufficient LPG buffer storage and no strategic storage in the Western Cape, and a small glitch in the supply chain could cause major supply interruptions," Harmse stated.

Further, senior manager at the Industrial Development Corporation Thembisile Salman said South Africa's intricate maze of regulatory processes needed to be transformed and aligned to assist in stabilising LPG supply.

Currently, navigating through all the required regulatory processes that include a licence from the National Energy Regulator of South Africa for construction, tariff and operating licences and ensuring adherence to the National Ports Act and the Petroleum Products Act, was too time consuming.

Salman also suggested that it needed to be considered that the regulated LPG price would need to be changed to reflect import parity, as more than 20% of LPG demand would be imported in the immediate future.

Last year, 29.5-million litres of LPG was imported and 7.8-million litres exported.

Salman said an incentive for LPG investments was that infrastructure was much cheaper than costly power infrastructure. He stated that strategic storage facilities had to be established in Durban, Richards Bay, Saldanha and in Gauteng.

"This would piggyback government-sponsored strategic storage onto the proposed Richards Bay and Saldanha importation terminals and build a new open access storage distribution terminal in Gauteng," he said.

Sunrise Energy had been chosen as the preferred bidder for the construction of a LPG importation terminal at the Port of Saldanha. Harmse said the rezoning process, environmental-impact assessment and negotiations to conclude the terminal operator agreement was currently under way.

Onshore property had been acquired and basic engineering and detail design completed, while discussions had been initiated with LPG distributors regarding throughput and storage agreements.

Harmse said the project was ready for long-lead items such as bullets and gantries.